FESTIVAL OF NEW AMERICAN MUSIC
The Festival of New American Music is one of Sacramento's biggest music festivals and the longest running annual festival devoted exclusively to new American music in the country since 1978, hosted at California States University, Sacramento (CSUS). Over its run, this event has grown into an international powerhouse, attracting top performers and composers throughout the United States.
The main objective for this campaign is to raise the awareness of the event in Sacramento and the surrounding region.
Event Poster — Front & Back (Size: 16 in. x 20 in.)
To establish the look and feel for this campaign, a system communicate how the festival would be is important. The abstract graphic elements translate lively and help directing viewers to the information throughout the composition. The color palette not only engages viewers, but also translate the fun aspect of the festival.
Event Postcard (Size: 9 in. x 6 in.)  |  Event Schedule (Size: 17 in. x 6.75 in.)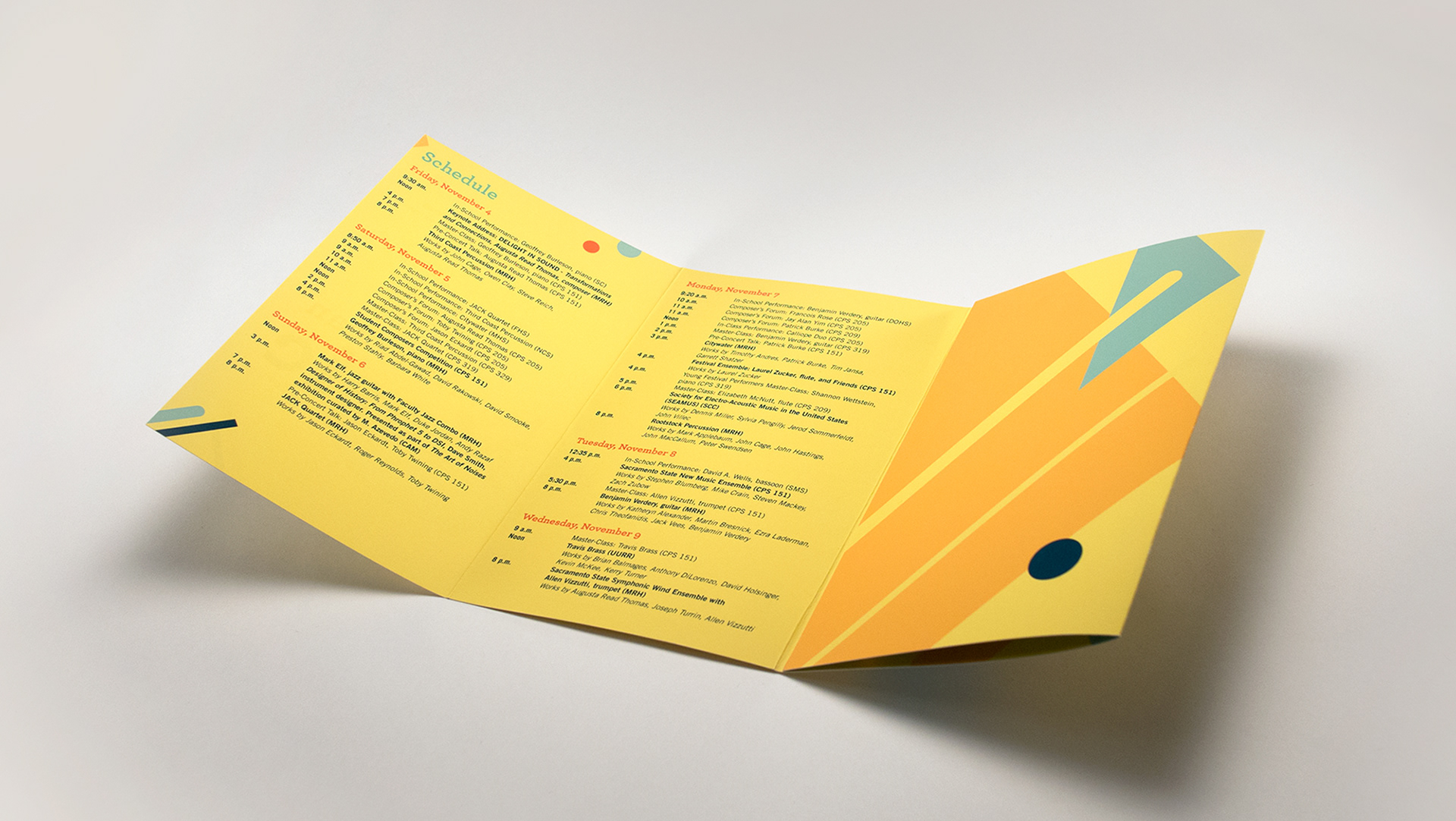 ​​​​​​​
Event Schedule Details
Event Wayfinding Signages