EXERCISE
YOUR RIGHT! VOTE
Associate Student Inc. (ASI) is an non-profit organization that provides many opportunities for students at California University, Sacramento (CSUS) to get involved and attend events. ASI also offers many support services for clubs and organizations on campus.
Each year, ASI hold an annual election for the ASI Board of Directors in the university. The officers are elected to serve as the official governing body of CSUS students and it is very important to have as many of the university students participate and select the best candidates to represent their voice on the campus.
By using the ASI brand color scheme, line and stars elements throughout all the deliverables — from prints to digital media, it developed a cohesive look and feel for this campaign.
A-Frame Poster (Size: 24 in. x 33.5 in.)
Postcard Flyers (Size: 4 in. x 6 in.)  |  Campus Promotional Items: Coffee Mug, Stress Relieve Dump Bell, Collectable Buttons, and Coffee Sleeves)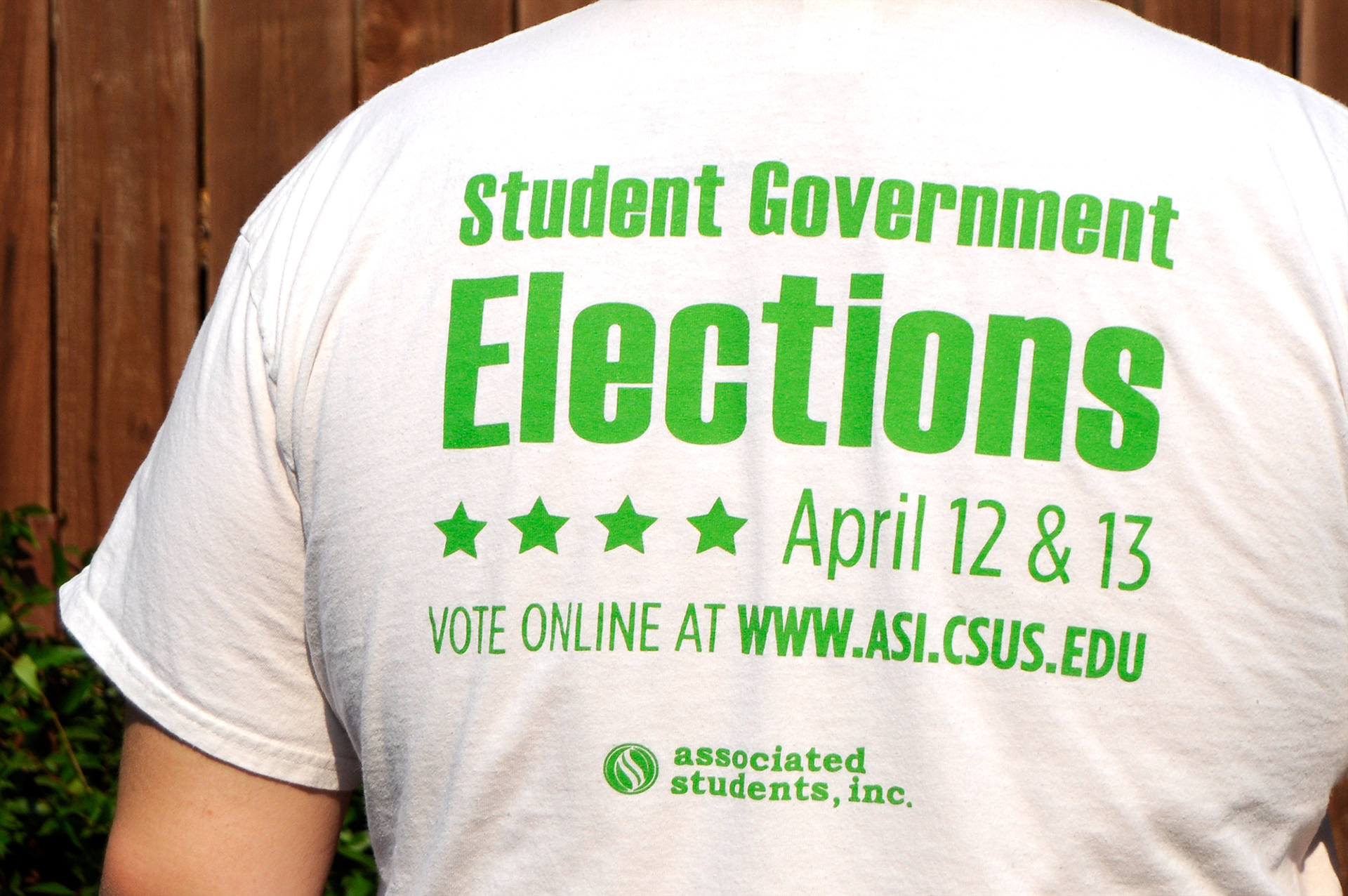 Event T-Shirt (2 Colors Print)
Half A-Frame Poster (Size: 24in. x 16.75 in.)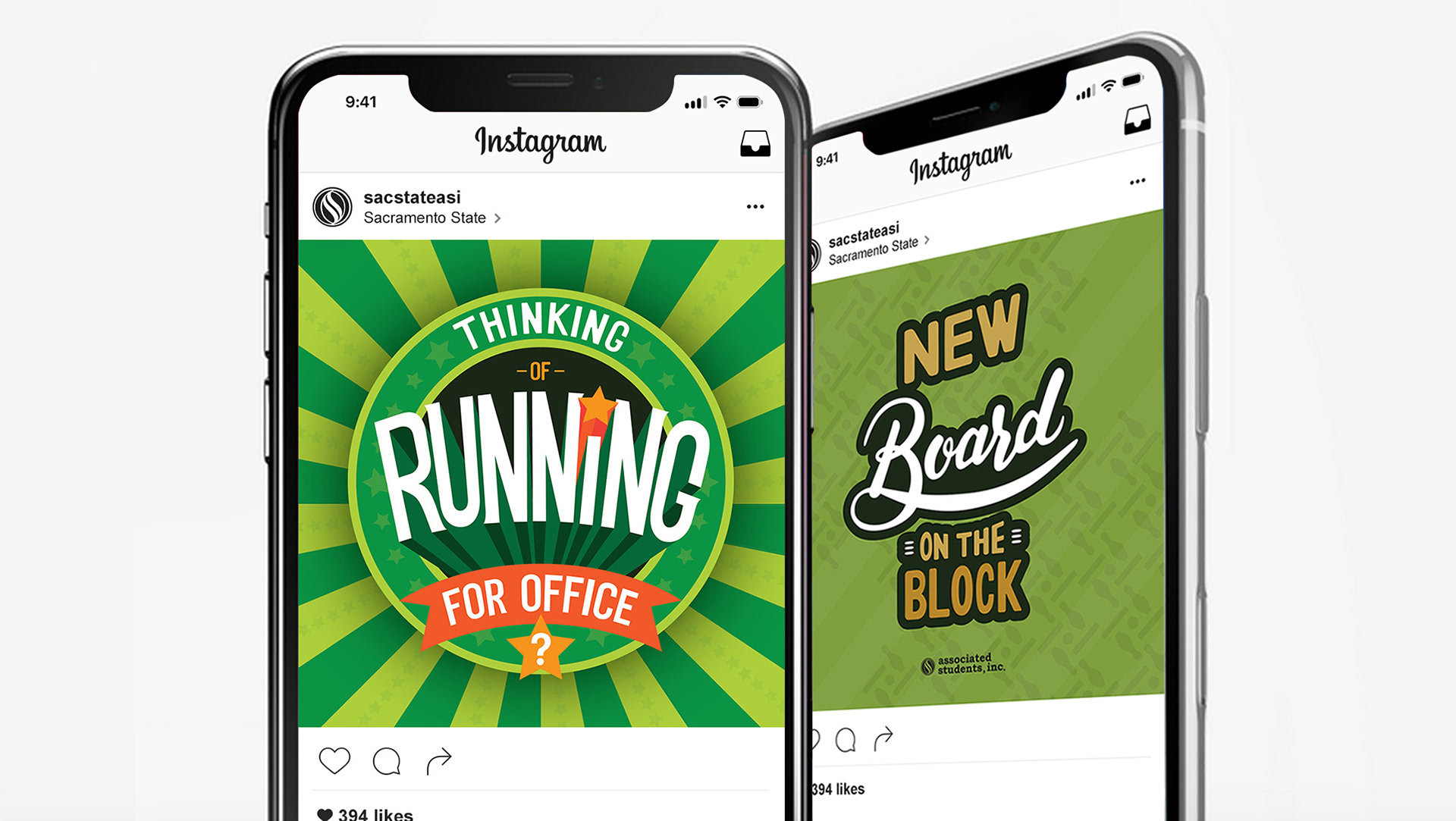 Digital Screen Graphic  |  Instagram Organic Social — Static Image